In 2018, the National Service Office (NSO), a unified non-for-profit for Nurse-Family Partnership (NFP) and Child First that provides information, support, and specialized education for their partners; reached out to Erikson Institute's Facilitating Attuned Interactions (FAN) program to provide training and mentoring to nurses.
Erikson's FAN was founded by Dr. Linda Gilkerson as a support for home visitors. The FAN's tools are generalizable across audiences, being applied to many different practices of relationship building. FAN aims to strengthen provider-parent relationships that create more attuned caregiver-child interactions.
From January 2019 to January 2021, the NSO staff embraced FAN. Two nurse educators obtained FAN trainer certification so the NFP can directly offer FAN education sessions. After two pilot programs in 2021, NFP officially rolled out FAN education for nurse supervisors. To date, 213 individuals have completed FAN Level 1 Supervisor training, another 81 signed up for future FAN Level 1 training sessions. By the end of 2022, nearly 150 nurses will have completed the entire FAN for Nurse Supervisors training. The remainder of supervisors in the network, around 300, will complete FAN by early 2024.
Current feedback that has been received shows that nurses praise FAN for the positive effect that it has had on their practice. Here are some comments shared by current nurse home visitors and nurse supervisors:
"Since learning FAN and incorporating into my practice, I have so much more job satisfaction."
"This is very practical and helpful training. I wish this had been available when I first became a supervisor."
"Before FAN I was all about solving problems. I was about finding solutions and fixing things. I have had to completely shift my thinking. FAN gave me this structure, a language, and a process to really pursue building my own capacity as well as help build my nurses' reflective capacity."
In August 2023, the FAN for Nurse Home Visitors course will be released. NFP will offer this training throughout 2023 to over 2,000 nurses across 40 states, the U.S. Virgin Islands, and several tribal nations. A robust FAN evaluation is in place to track the outcomes for all FAN training, including increased reflective capacity for supervisors.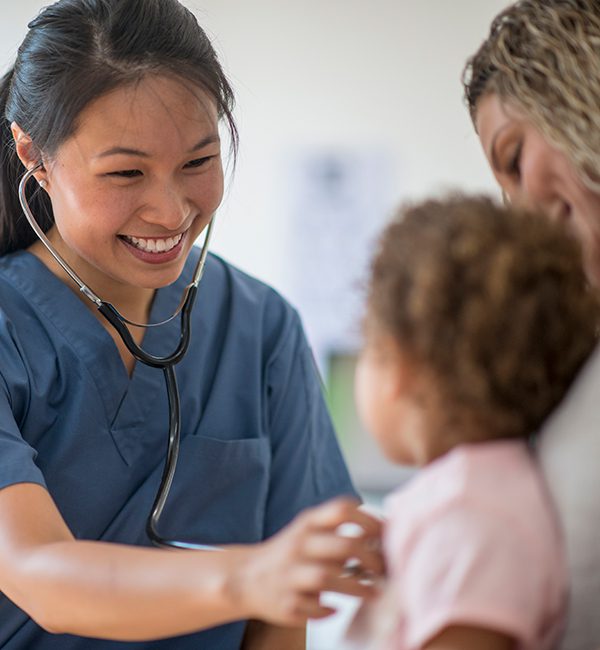 Join the Erikson family with monthly news + events updates shared by academics, community members, and families.